A Roulette Simulator is a program that replicates the spins of a casino roulette wheel at rapid speed. Essentially, it gives gamblers the opportunity to get a better understanding of how the Roulette game works using various strategies. Playing online roulette simulators like the one here can be very simple. All you need to do is to search online for a free roulette simulation and spin the wheel. After you obtain your results, analyze them to gain a better insight into how a roulette game works.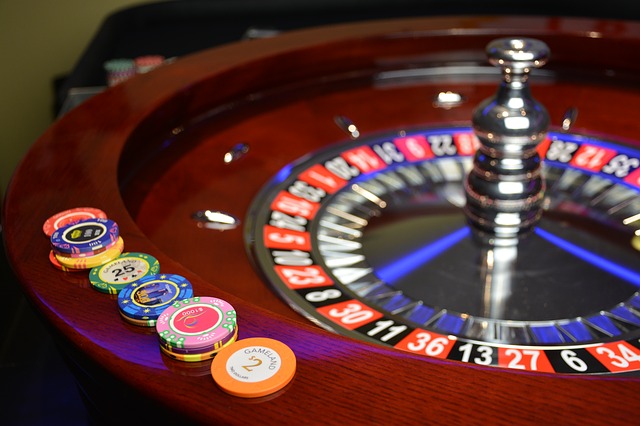 A Roulette Simulator Will Help You Understand the Game Better
The major importance of a roulette simulator is to help gamblers understand the game better. It also allows you to generate a substantial number of spins within a short time. Whatever result it gives you will help you gain a better understanding of the game in general.
As the popular saying goes, "Practice makes perfect." A roulette simulator will give you as many chances as you want to spin the wheel without any fear of losing. When you spend a lot of time practicing on the simulator, you will consciously learn to understand the roulette game better.
You Can Learn the Rules Better by Playing Roulette Simulators
Roulette games come with some set of rules which might be a bit too much for a new player to learn and understand at once. This is where a roulette simulator comes into play. Because it's just a replica of the actual game without the fear of losing money, it can come in handy to help newbies learn the rules of the game better.
When you continue to practice the roulette game using a simulator, you subconsciously learn the rules that guide the game. Learning and following the rules of the game is a strategy that may increase your chances of winning when you decide to play the real deal.
You Can Practice Roulette Strategies Without Wagering
Sometimes, the fear of losing may stop you from playing the roulette game. To play a roulette game in a casino, you have to start by placing a wager with no guarantee of a successful outcome. This means that you can bet with a considerable amount of money and lose everything. Hence, you might be afraid of taking such a risk for an outcome that is uncertain.
For this reason, a roulette simulator is very helpful. It allows you to spin the wheel without wagering. This enables you to play freely without any fear of losing your hard-earned money. It is basically a win-win situation for you.
You Can Understand the Differences Between Roulette Variants
There are basically three variations of a Casino roulette game. The first variation is the European Roulette, the second variation is the American Roulette and the last variation is the French Roulette. These three variants have rules that are only slightly different from each other. This might make it complicated for you to understand their differences. Hence, you need to learn the specificities of the roulette variants by practicing with a roulette simulator.
A typical roulette simulator will teach you everything you need to know about the real game and its variants. It is built with three game modes that represent the European, American, and French variants of the game, and it allows you to choose whichever mode you like to play. This helps you to understand the differences between the roulette variants, including their rules and how they work.
Conclusion
The importance of a roulette simulator should not be underestimated. Essentially, it allows you to see the result of every spin you make, so you can analyze it and understand what it takes to win at your next spin. When you regularly practice the game using a simulator, you subconsciously learn its rules.
Also, you get a chance to practice without placing a wager, which decreases your fear of losing money. Lastly, its diversified game modes will teach you the differences between roulette variants.